Buying After A Short Sale: When will I be able to purchase my next home?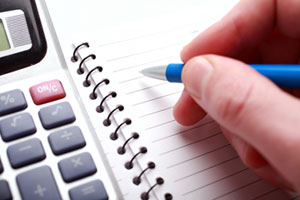 I've recently messaged hundreds of our short sale blog members and received many responses thanking us for successfully helping them jump through their short sale hurdle. All of them are now recovering their financial situations and have asked me questions on how they can prepare themselves for their next home. So, I believe it is appropriate to review the post short sale planning process for 2013.
One of the biggest questions I receive from homeowner's is, when will they be able to buy another home? I have personally seen people obtain another mortgage 2 weeks after closing their short sale. Others obtained another mortgage in 12 months but the typically time frame after a short sale is 2 years.
But the answer really is, it depends on you. Proactivity is key. Choosing a short sale over a foreclosure is one of the best steps you made in obtaining another mortgage. The next steps involve handling your credit and finances correctly.
One important first step post short sale is to request your credit report from sites like annualcreditreport.com. This way, you can look through your report and see if there are any problems or errors that were made which often times, there are. We highly recommend to all of our post short sale clients to talk to a Lexington law specialist right away as they will provide a free consultation and can work with you in rebuilding your credit for a very reasonable fee.
Here are just a few tips to keep in mind during your journey for another home.
One great strategy in repairing your credit is setting up an automatic bill pay on your existing credit accounts or at the least, putting up bill reminders through programs like Mint.com. On time payments will increase credit score.
Do not close credit cards! You may need it for cushion later and/or it does not look good to future lenders.
Save up cash. If you have enough cash saved up to mitigate about 3 months or more of emergency expenses, this looks good to lenders. Do not put it under a pillow, keep it in your bank for records sakes.
Find or maintain steady work.
Reduce balances on all credit cards.
If you don't have any actively reporting positive credit, get a personal loan or an installment loan. Credit cards, last option.
Downgrade your living situation to do all of the steps above. Remind yourself that it will be temporary until your next beautiful home!
Most important thing to do during this time is to educate yourself. Read our articles regarding post short sale planning:
Should I Buy A Home Now So I Don't Miss My Window Of Opportunity?
A Step You MUST Take Before Buying Your Next Home: Rebuilding Credit
Post Short Sale Planning: Your Credit Situation Is Not Hopeless!
If you have not short sold yet, contact me personally at Peter@seattleshortsaleblog.com. There is no better time to short sell than now and if you wait, you may be liable for tax consequences.
Hope this helps
Peter